Tiny actions. Big changes. Sunny helps you take small actions that boost your happiness and strengthen your real-world social connections.
Small actions can lead to big change. Get inspired by simple science-based ideas.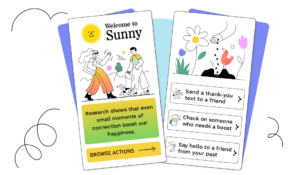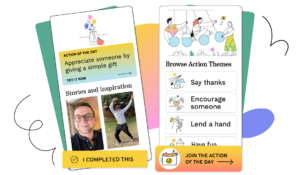 Strengthen friendships, expand social connections, and create an uplifting ripple effect.
Watch your collective actions add up. The Sunny community has the power to change the world.